Reducing Municipalities Comp Costs
August 10, 2023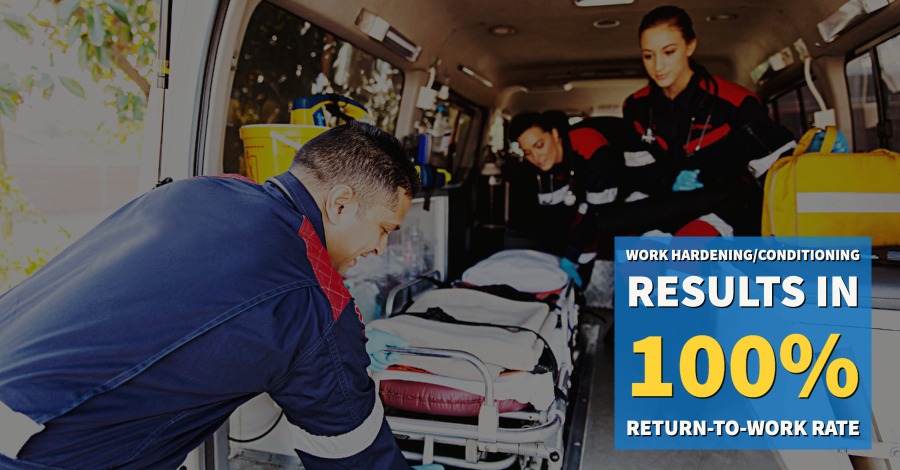 Municipalities are the backbone of our society. They provide a variety of essential services in our neighborhoods. They are running 24 hours a day with highly skilled workers performing many physically demanding job tasks including firefighting, police protection and maintenance of essential services by department of public works.
Advantage OT specializes in assisting Municipalities with claims resolution by providing results driven Work Hardening/Conditioning in our advanced clinics servicing seven counties throughout the area. Over a fifteen-month period in 2018 and 2019, we received a total of 24 referrals from a major Municipality for Work Hardening/Conditioning. The job titles included Police, Fire, EMS, DPW/Water and Sewer, Vehicle Operator, Vehicle Mechanic, and Field Service Technician.
Participation in the Work Hardening/Conditioning resulted in the following outcomes:
All 24 of the workers returned to work with no restriction, full duty.. that's 100%.
The seasoned Occupational Therapists at Advantage OT have over 70+ years of combined experience evaluating and treating workers' compensation claims for municipalities throughout Southeast Michigan. They provide quality Functional Capacity Evaluations, Work Hardening/Work Conditioning, Post Offer of Employment Testing, and Physical Demands Analysis for a wide variety of jobs.
The proof is in the pudding!